Meet Dr. Michelle Krenek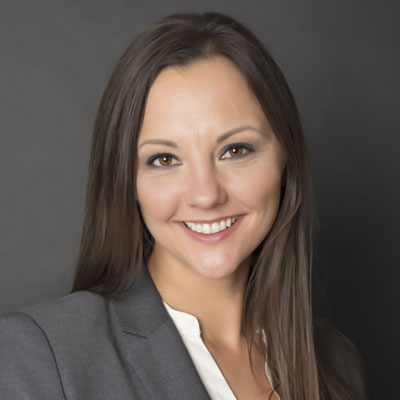 Parker College of Chiropractic Graduate Dr. Michelle Krenek has been a practicing chiropractor for nearly 10 years.
Formerly a high school math teacher, Dr. Michelle's interest in chiropractic care was peaked after a serious car accident left her with neck pain, headaches, and numbness and tingling in her extremities. A reluctant series of trips to her local chiropractor not only resolved her physical discomfort, but also rectified several other seemingly unrelated symptoms. Dr. Michelle was amazed. Thanks to chiropractic care, she was healthier than she had been in a long time.
Shortly thereafter, Dr. Michelle realized her true path was becoming a chiropractor. She has since opened Back to Life Chiropractic DFW and helped countless men, women, and children live healthier, fuller lives.
A Lover of Learning
Dr. Michelle has always enjoyed learning and sharing her knowledge. Prior to chiropractic college, she graduated from The University of Texas at San Antonio with her degree in kinesiology. After receiving her Doctor of Chiropractic, Dr. Michelle went on to attend several specialty seminars, mentor chiropractic students, and speak at Parker Seminars. Her love of learning is evident through the emphasis on patient education at Back to Life Chiropractic DFW.
CHIROPRACTIC CARE »

Drawn to Sports and Athletics
Dr. Michelle has always found herself involved in sports one way or another. While working on her kinesiology degree, she was also a member of the women's basketball team. She began her first career as a high school algebra teacher and volleyball and basketball coach. After two years she realized that her true calling was to be a Chiropractor. After graduating from Chiropractic school she establishing a successful practice in San Antonio where she saw patients ranging from newborns to ninety year-olds. She also served as the Chiropractor for many local high school athletes, San Antonio's WNBA team as well as some of San Antonio Spurs.
Outside the Practice
When she is not busy working, you can find Dr. Michelle golfing, reading, traveling, or hanging out at the beach. She also spends a great deal of time with her three dogs: Bella the Yorkie, Parker the Goldendoodle, and Prince the Cocker Spaniel. Dr. Michelle also has a heart for close-knit communities. She is proud to be from a small town. Her graduating class consisted of 20 people.
If you are looking for an experienced chiropractor who has your best interest at heart – you have come to the right place! Dr. Michelle loves what she does and genuinely cares about your health. Do not hesitate to make your appointment. We look forward to welcoming you to our practice!
---
Dr. Michelle Krenek | (817) 410-8010